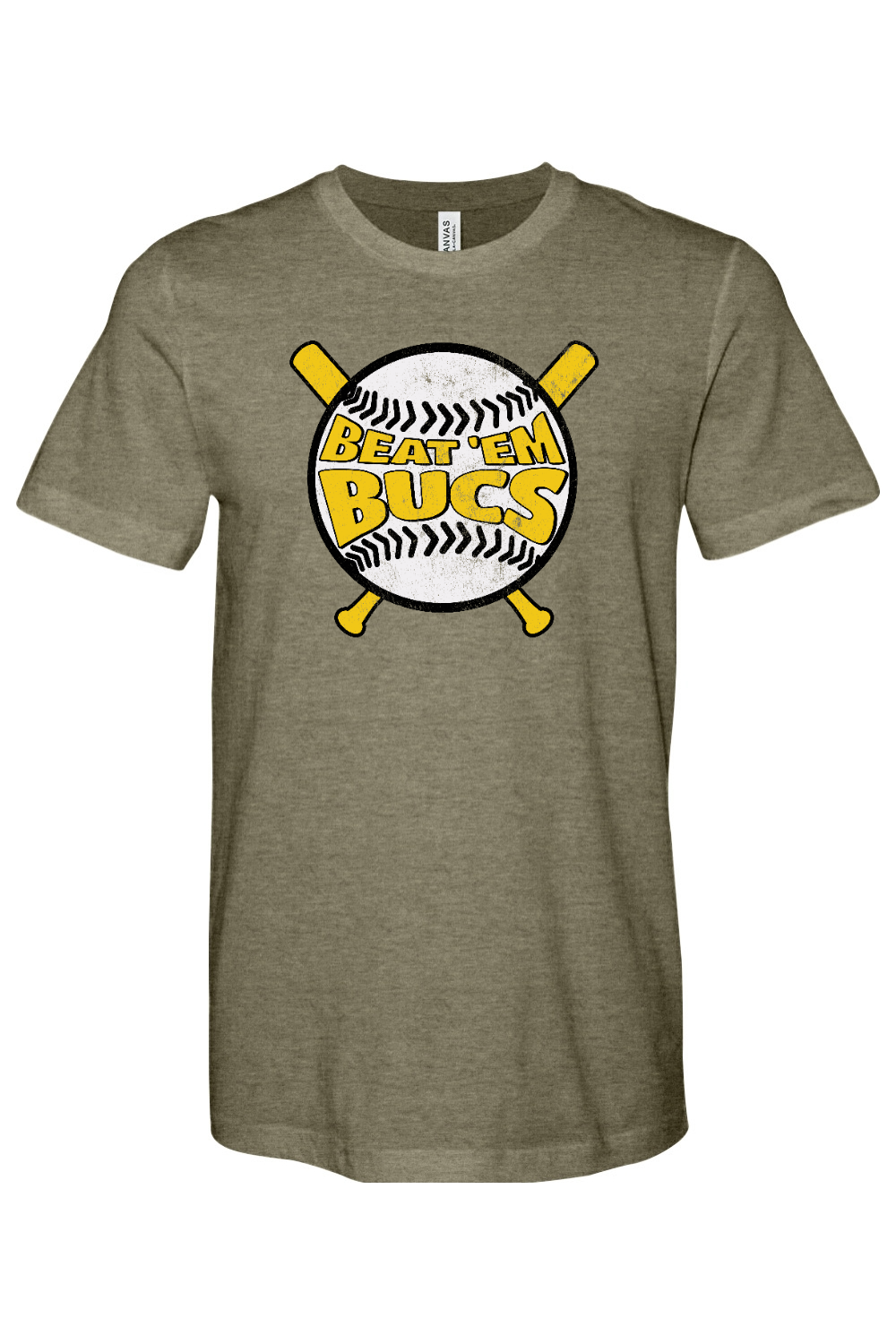 Beat 'Em Bucs
Introducing the "Beat 'Em Bucs" t-shirt, a must-have for any die-hard Pittsburgh Pirates fan looking to show off their team spirit in style. This retro design harkens back to the 1960s, a golden era for the Pirates when they were the kings of the diamond and the pride of the Steel City.
The buttery soft, breathable fabric ensures all-day comfort, whether you're cheering on the Buccos at PNC Park or relaxing at home.
But this t-shirt isn't just stylish - it's also a powerful symbol of the Pirates' winning legacy. With "Beat 'Em Bucs" emblazoned across the chest, you'll be letting the world know that the Pirates are a force to be reckoned with, and that you're a true believer in the team's ability to come out on top.
Whether you're a lifelong Pirates fan or a newcomer to the Bucco Nation, the "Beat 'Em Bucs" t-shirt is a must-have addition to your wardrobe. So show your support for the boys in black and gold, and let everyone know that you're proud to be part of the Pittsburgh Pirates family.
• 100% Cotton or Cotton/Poly Blend
• Set-in 1x1 baby rib collar
• Tear-away label for added comfort
• Machine wash