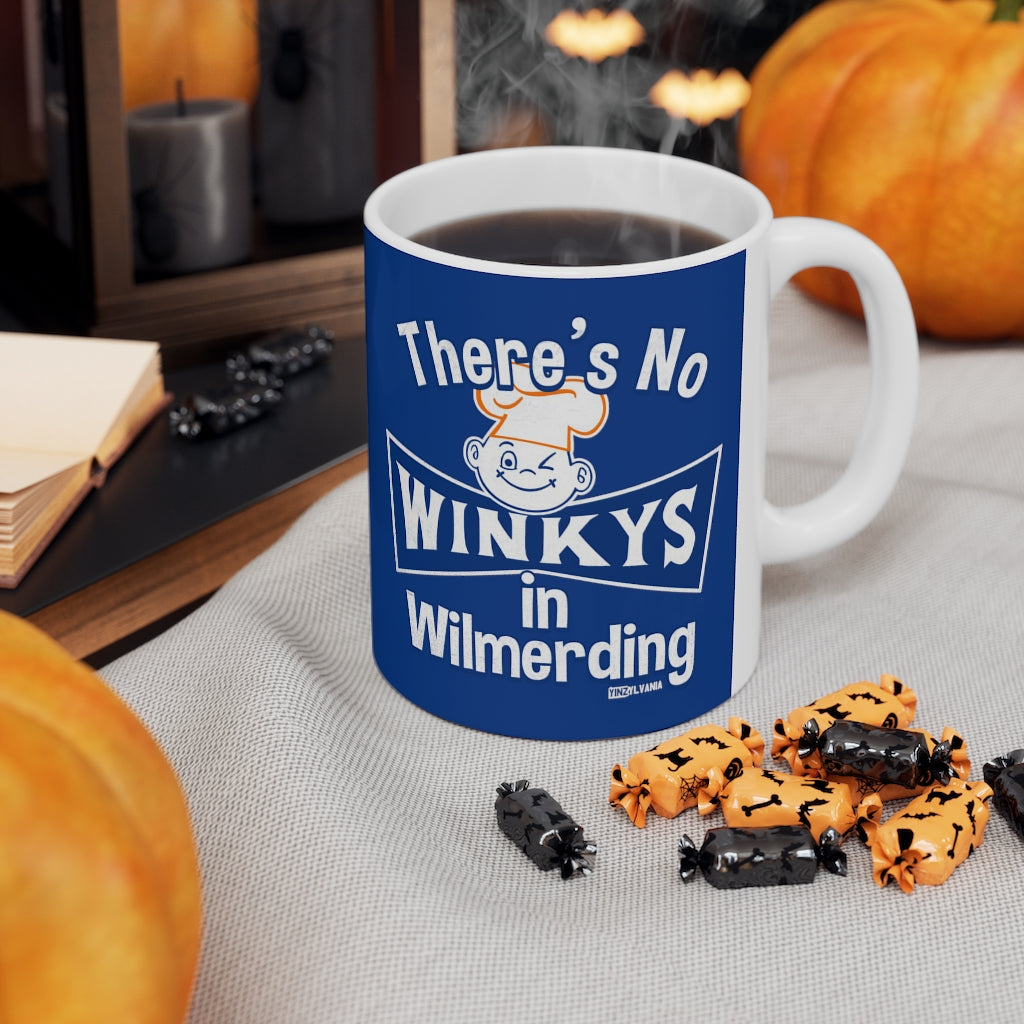 There's No Winky's In Wilmerding - Ceramic Mug 11Oz
"There's no Winky's in Wilmerding" is a truly iconic yinzer catch phrase if ever a brand had one. If yinz grew up in the Western Pennsylvania in the 60s, 70s, or 80s, chances are you stopped by a Winkys for a burger or two... unless yinz lived in Wilmerding. The home of the Big Wink may have closed for good in the early 80s but yinz'll remember those good ole days everytime yinz take a sip from this awesome mug.
Microwave & dishwasher-safe and made of white, durable ceramic in an 11-ounce size. 
.: White ceramic
.: 11 oz (0.33 l)
.: Rounded corners
.: C-handle
.: Lead and BPA-free