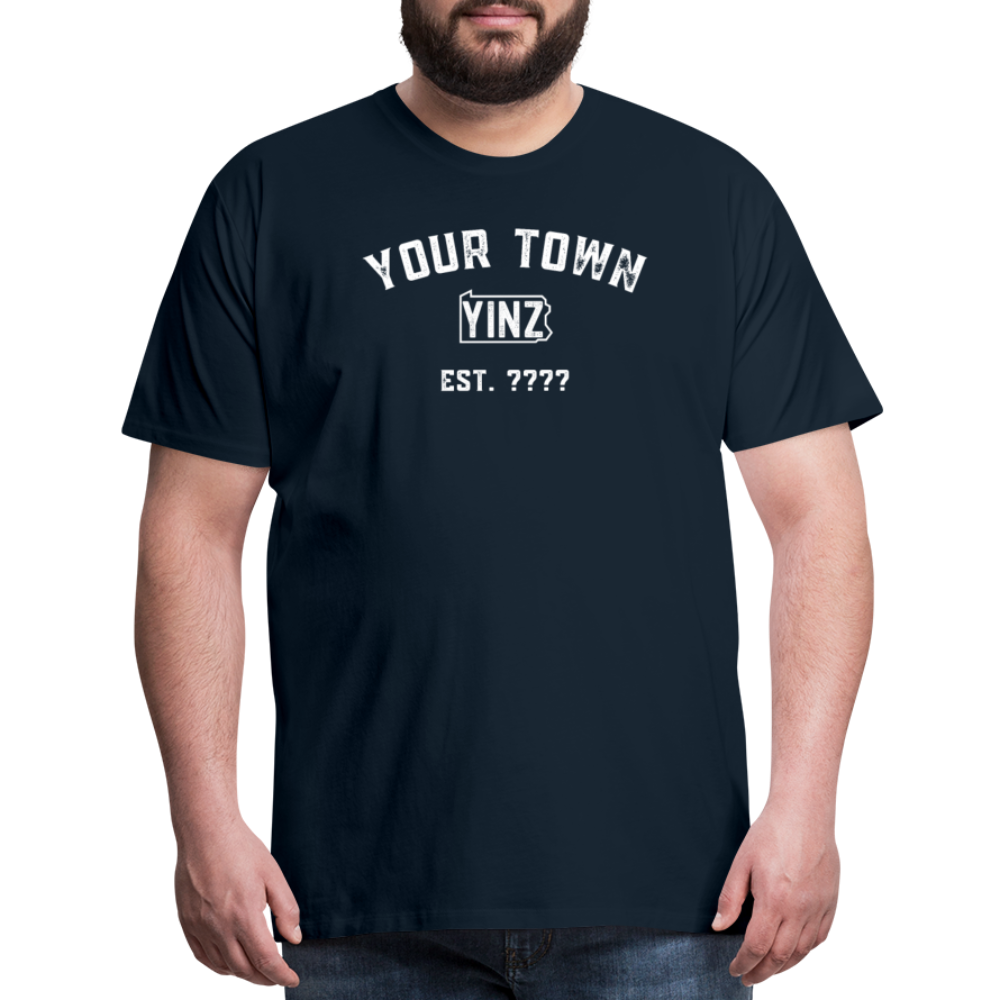 Custom "Your Town" Yinzylvania Tee - Big & Tall Tee
Sizing Note: Tees are an Athletic Fit. Order 1 size up for traditional/looser fit. See Size Chart
Where Yinz from hun?
Don't see your local town, city, borough, village, or township on one of our "Locals Only" tees?
We add new ones all of the time but now's your chance to get your town moved to the front of the line and get it added to the Yinzylvania map. Select your size and color, then add the name of your town we will customize with your town's name and year of founding.
You'll be the first local to rock the newest Yinzylvania Locals design! BONUS: Send us your Facebook or Instagram handle and we'll thank you and even declare you as the "mayor" of your Yinzylvania town on social media.