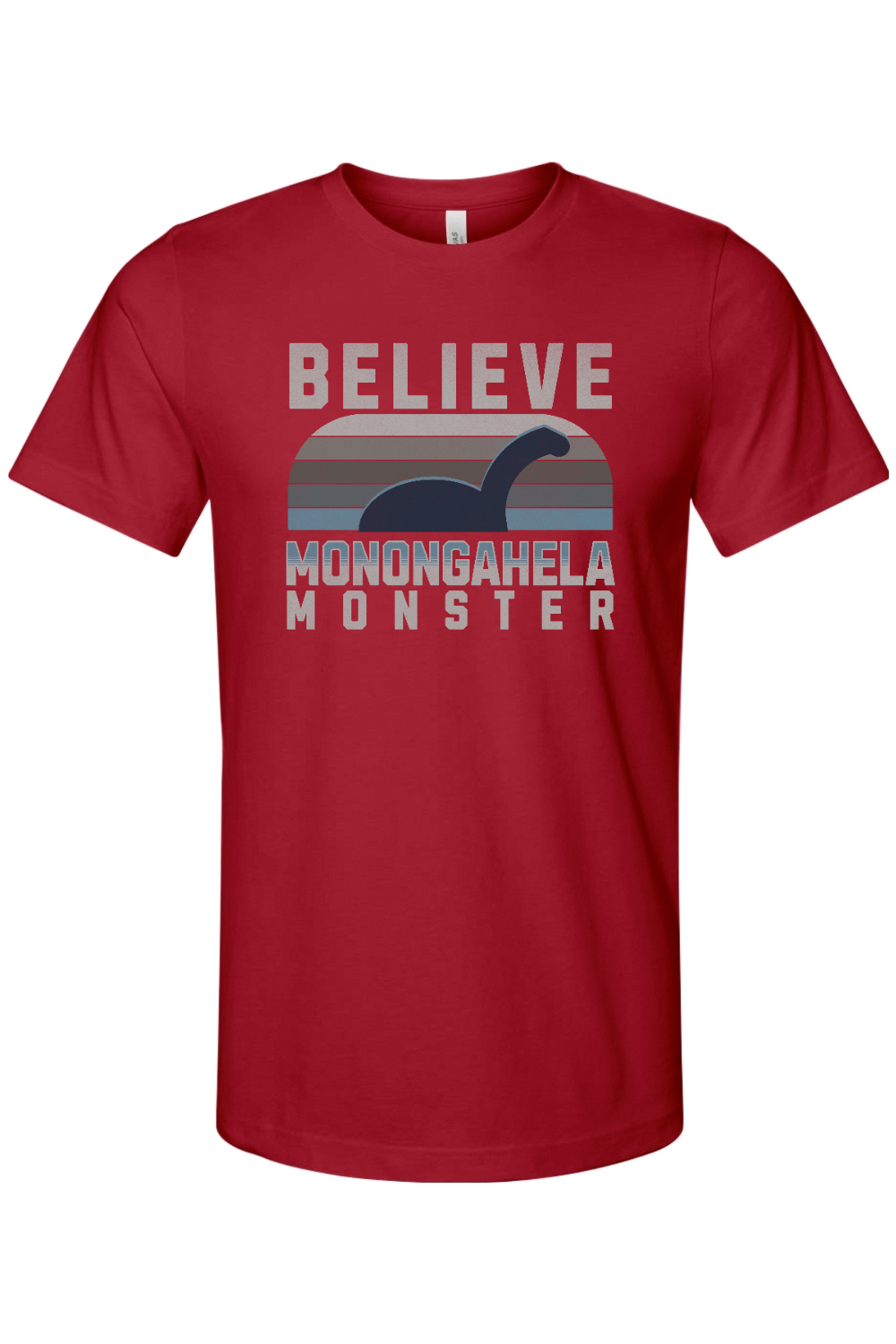 Believe - Monongahela Monster
Looking for a hilarious way to show your love for the Monongahela River and its legendary monster? Look no further than the Believe Monongahela Monster t-shirt!


Crafted from high-quality materials and featuring a bold, eye-catching design, this shirt is the perfect way to express your appreciation for the river's most infamous resident. Whether you're exploring the riverbanks or just lounging around at home, this shirt is sure to bring a smile to the face of everyone who sees it.

But let's be real - the real reason to wear this shirt is to strike fear into the hearts of all who dare to cross your path. With the Monongahela Monster by your side, you'll be unstoppable! Who needs a security system when you've got a legendary river creature on your team?

So don't wait - order your Believe Monongahela Monster t-shirt today and become a true legend of the river! Who knows, you might even catch a glimpse of the real thing...
• 100% Cotton or Cotton/Poly Blend
• Set-in 1x1 baby rib collar
• Tear-away label for added comfort
• Machine wash